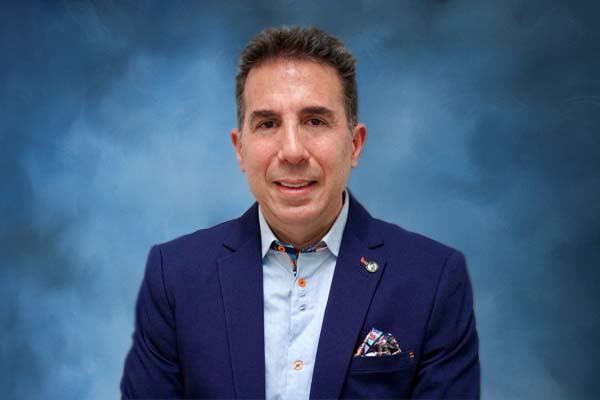 Larry Aboudi
Senior Loan Advisor/Mortgage Area Manager
NMLS #145192
Get Started
About Larry
I'm Larry Aboudi and I have been servicing mortgage borrowers in the New York, New Jersey and Connecticut area since 1998. My aim is to develop a close relationship with every client that can last for life.
It is my responsibility to assure that borrowers have a clear understanding of all the options available to them. It's how I can best help them select the loan that fits their specific needs and is one that they can comfortably afford.
My philosophy has resulted in assisting more than 3,975 clients access a total of $1.45 billion in home financing. Beyond my experience and knowledge, I also offer the advantages of Kearny Bank.
Kearny Bank provides the strength of a major financial institution combined with the flexibility of a local lender. It's a combination that can work for you.
Thanks for visiting my page. Please contact me for answers to questions and further information.
Fixed-Rate Mortgage
A fixed rate mortgage is the most popular type of loan program that Kearny Bank offers. With a fixed rate product, you get the security of a consistent interest rate (and payment) over the entire life of your loan. The overall interest you will pay on a fixed rate mortgage will depend on the overall term of the loan. See our great mortgage rates here.
Adjustable Rate Mortgage (ARM)
Kearny Bank offers 1, 3, 5, 7, and 10 year adjustable rate mortgage programs (also known as an ARM program). An adjustable rate mortgage is a type of loan product that offers an interest rate that is lower than your standard fixed rate loan. The difference here is that the interest rate can change over time. Higher interest rates in the future could potentially lead to a higher mortgage payment for you down the road. In essence, you're receiving a lower interest rate now (and paying a lower rate now) in exchange for the risk of a possible rate increase in the future.
Financial Calculators
Our financial calculators are designed to be a tool to help you determine your potential monthly payments on one of our mortgage loans or home equity loan or line of credit prior to you visiting one of our branches to talk with a specialist.
Financial Calculators