Wayne resident appointed Senior Vice President / Retail Banking Leader by Kearny Bank
August 24, 2020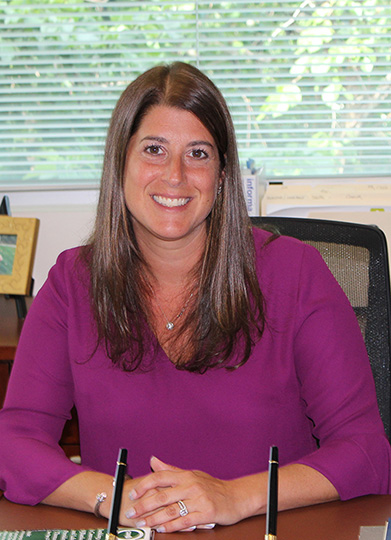 Wayne resident Heather Moskal has been promoted by Kearny Bank to the post of Senior Vice President / Retail Banking Leader. Based at the bank's Fairfield corporate office, Moskal's focus is on all aspects of retail banking, including development and implementation of new strategies and products, along with oversight of the bank's entire retail sales and service team.
Since joining Kearny Bank in 2018, Moskal redesigned and launched a new consumer DDA (demand deposit account) product line emphasizing client relationships; managed establishment of the company's Retail Sales and Development Officer Team; and created a separate private client department.
"Heather's knowledge and professional expertise related to the retail banking sector have a consistently strong and positive impact on her entire team," says Anthony Bilotta, Kearny Bank's Executive Vice President / Chief Banking Officer. "In her new role, she continues to play a key role in ensuring exceptional service for all our retail clients."
Prior to joining Kearny Bank as a 1st vice president, Moskal was vice president and retail administrator for Peapack-Gladstone Bank. Having started her banking career more than two decades ago as a customer service representative for Valley National Bank, she has extensive experience in increasing revenue and sales by enhancing client relationships and leveraging product knowledge.
A former treasurer for Verona's chamber of commerce, Moskal is a licensed life insurance producer.
About Kearny Bank
Seamlessly melding the finest traditions of community banking with state-of-the-industry capabilities, Kearny Bank provides a range of progressive offerings to its personal and business banking clients. Established in 1884, and operating now from administrative headquarters in Fairfield, NJ, Kearny Bank is steadily expanding its footprint throughout New Jersey, as well as New York City's Brooklyn and Staten Island boroughs. Additional details are available online at kearnybank.com; an overview video can be viewed at bit.ly/2IUWeWJ.
Back to Search Results