Financial Literacy ... and cookies
February 11, 2020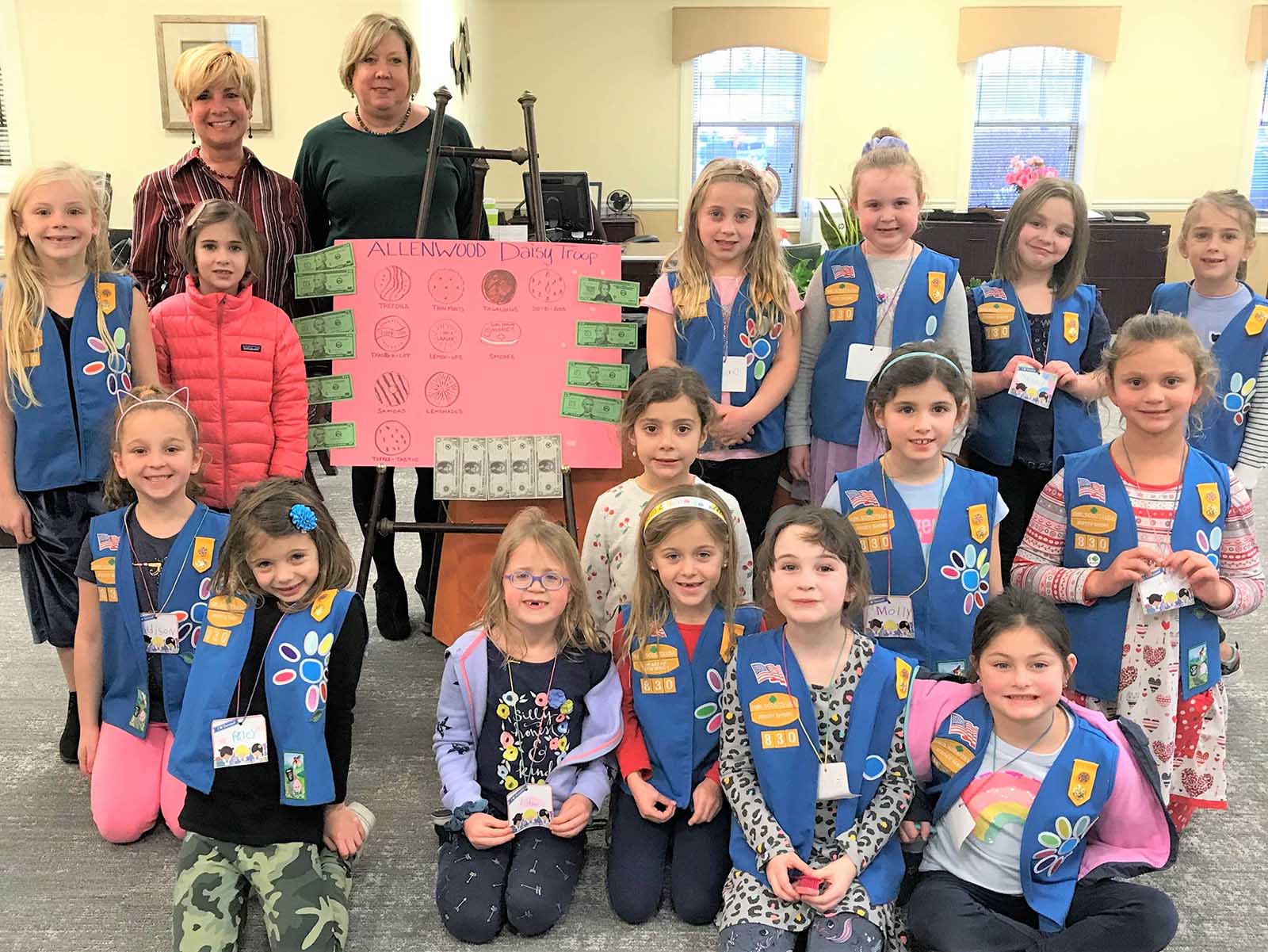 To help boost the financial awareness of some local youngsters, Kearny Bank's Sea Girt branch recently hosted a hands-on, educational tour for the Allenwood Daisy Troop. Focused on understanding and recognizing monetary denominations, lessons included "Pin the Money on the Box of Cookies," during which the Daisies calculated how many cookie boxes could be purchased with the amount of money available to them. Completing the tour qualified all participating Daisies to receive their "Money Counts" badges.
The tour was led by Linda Smith (back row, left of pink sign), the Sea Girt branch's Assistant Vice President / Retail Relationship Manager, and Eileen Wade (back row, behind pink sign), the branch's Retail Client Experience Manager.
About Kearny Bank
Seamlessly melding the finest traditions of community banking with state-of-the-industry capabilities, Kearny Bank provides a range of progressive offerings to its personal and business banking clients. Established in 1884, and operating now from administrative headquarters in Fairfield, NJ, Kearny Bank is steadily expanding its footprint throughout New Jersey, as well as New York City's Brooklyn and Staten Island boroughs. Additional details are available online at kearnybank.com; an overview video can be viewed at bit.ly/2IUWeWJ.
Back to Search Results