For new North Bergen office, Kearny Bank appoints Union City resident as AVP / Retail Relationship Manager
January 29, 2020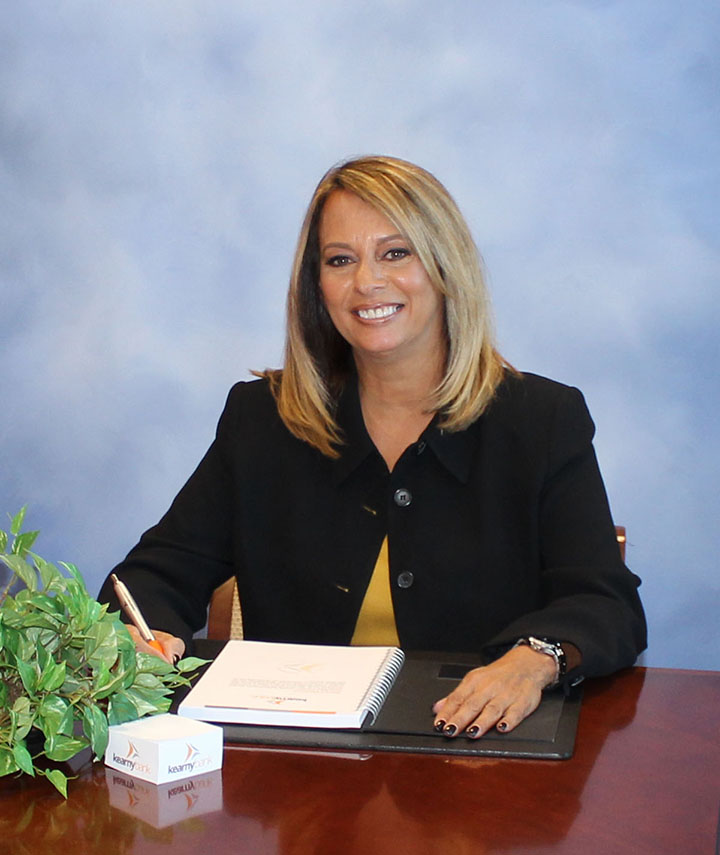 Kearny Bank has opened a branch in North Bergen, with local, Union City resident Edna Rios serving as Assistant Vice President / Retail Relationship Manager. In her role, Rios is charged with leading all aspects of sales development, operations, and client experience, while providing training and development to the North Bergen branch team. 
Rios, who most recently was Vice President / Market Manager for Valley Bank, has more than three decades of experience in the banking industry, with emphasis on management and sales. The holder of two associate degrees – one each from Jersey City State University and the American Institute of Banking – she's a member of the local Hispanic Chamber of Commerce and the Hudson Chamber of Commerce.
"North Bergen is a uniquely vibrant community, and as a resident of the immediate area, I'm very excited to be working here," says Rios. "The town has a distinct, 'everyone's welcome' vibe, and my goal is to ensure clients have that feeling every time they enter our branch."
Located at 8901 John F. Kennedy Blvd., the new Kearny Bank branch was previously a Valley Bank office.
Through February 29, the North Bergen branch is holding a Grand Opening Celebration featuring weekly prize drawings, gift giveaways, and a sweepstakes. Also available are bonus rates on select checking and money market accounts. Additional information is available at the new office location.
"Being in the shadow of Manhattan's skyline, North Bergen is a particularly exciting new location for Kearny Bank," says Executive Vice President / Chief Banking Officer Anthony Bilotta. "Our clients will very much benefit from the branch being led by a local area resident who knows the community extremely well."
Rios, who is bilingual, also serves as a volunteer for the Salvation Army of Hudson and Bergen County and the Hoboken Boys and Girls Club.
About Kearny Bank
Seamlessly melding the finest traditions of community banking with state-of-the-industry capabilities, Kearny Bank provides a range of progressive offerings to its personal and business banking clients. Established in 1884, and operating now from administrative headquarters in Fairfield, NJ, Kearny Bank is steadily expanding its footprint throughout New Jersey, as well as New York City's Brooklyn and Staten Island boroughs. Additional details are available online at kearnybank.com; an overview video can be viewed at bit.ly/2IUWeWJ.
Back to Search Results