Raising money ... by wearing jeans
March 4, 2020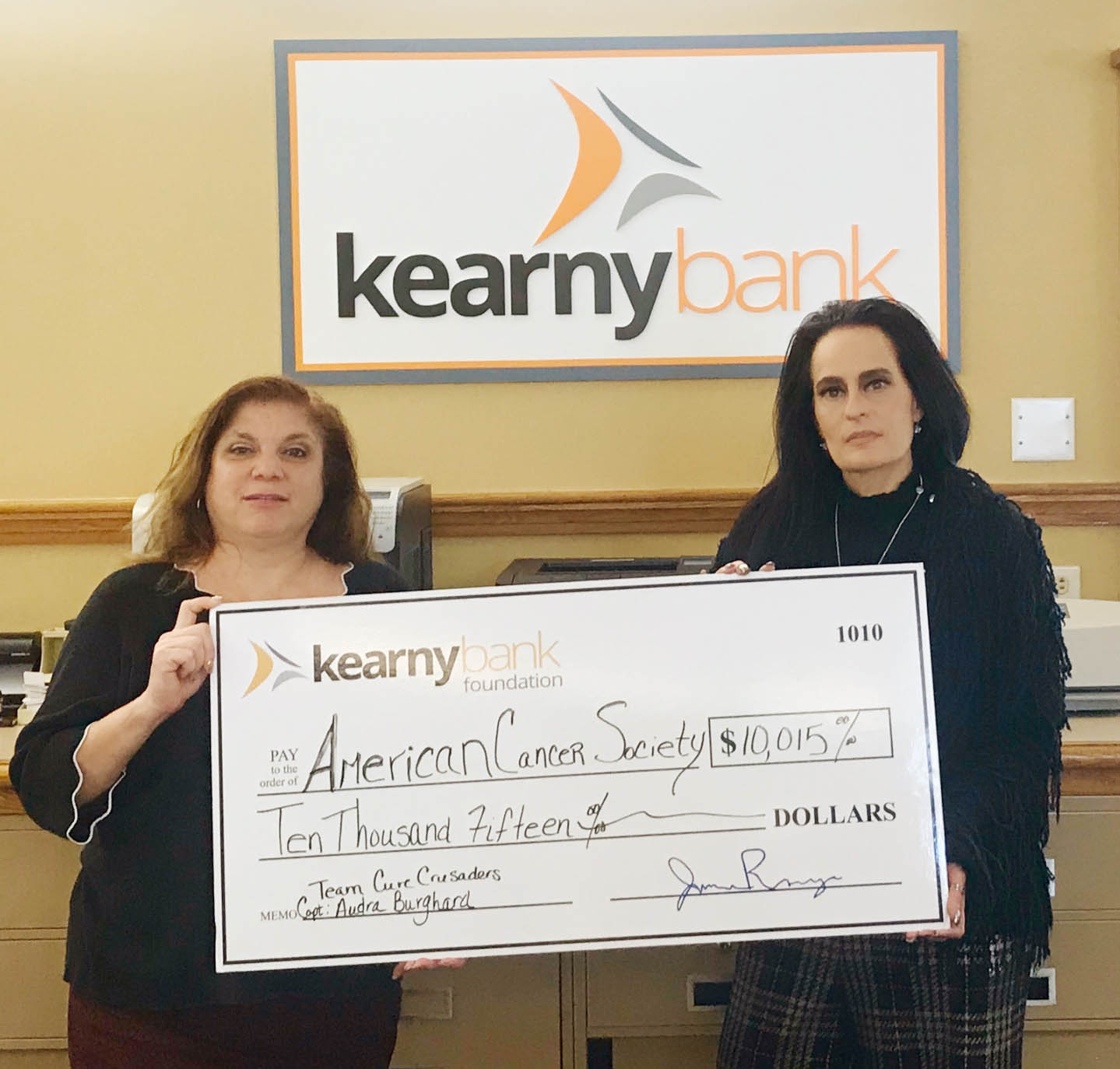 Culminating an employee-based fundraising effort, Kearny Bank recently donated $10,015 to the American Cancer Society. The money was collected bank-wide from those employees who, for a one-month period, elected to pay $5 on Fridays in exchange for the privilege of wearing jeans to the office. An additional donation was added by Kearny Bank.
This initiative was led both by Kearny Bank's human resources department and Point Pleasant Branch Manager Audra Burghard, who is pictured here (right) with Stacy Neglio, community development manager for the American Cancer Society.
About Kearny Bank
Seamlessly melding the finest traditions of community banking with state-of-the-industry capabilities, Kearny Bank provides a range of progressive offerings to its personal and business banking clients. Established in 1884, and operating now from administrative headquarters in Fairfield, NJ, Kearny Bank is steadily expanding its footprint throughout New Jersey, as well as New York City's Brooklyn and Staten Island boroughs. Additional details are available online at kearnybank.com; an overview video can be viewed at bit.ly/2IUWeWJ.
Back to Search Results