Fortune magazine names Kearny Bank's parent company to prestigious annual listing of world's "100 Fastest Growing Companies"
November 12, 2020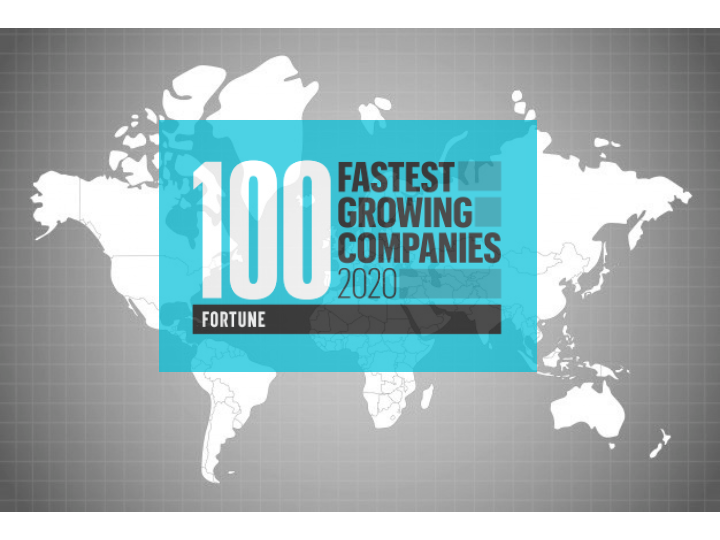 Kearny Bank's parent company, Kearny Financial Corp., has been named to a prestigious, annual list of the world's 100 fastest growing companies, as determined by Fortune magazine. One of only two New Jersey-based companies on the list, Kearny Financial Corp. placed 84th, up from 98th on Fortune's 2019 list.
Companies on the list were ranked based on a formula of three-year annual revenue and earnings growth rates, and three-year annualized total return.  Kearny Financial Corp. posted revenue growth of 24% and earnings per share growth of 37%.
"It's a tremendous honor," says Kearny Bank President and CEO Craig Montanaro. "And when the recognition comes from as influential a source as Fortune magazine, it's even more exciting. Speaking for myself and everyone affiliated with our company, we're extremely proud."
Heading the list was California software company AppFolio. The other New Jersey company included was Ewing-based Universal Display, in 96th place.
The 2020 listing of "100 Fastest-Growing Companies" is Fortune's 34th edition of this particular ranking.
 About Kearny Bank
Seamlessly melding the finest traditions of community banking with state-of-the-industry capabilities, Kearny Bank provides a range of progressive offerings to its personal and business banking clients. Established in 1884, and operating now from administrative headquarters in Fairfield, NJ, Kearny Bank is steadily expanding its footprint throughout New Jersey, as well as New York City's Brooklyn and Staten Island boroughs. Additional details are available online at kearnybank.com; an overview video can be viewed at bit.ly/2IUWeWJ.
Back to Search Results