Covid relief for Chilton
February 3, 2021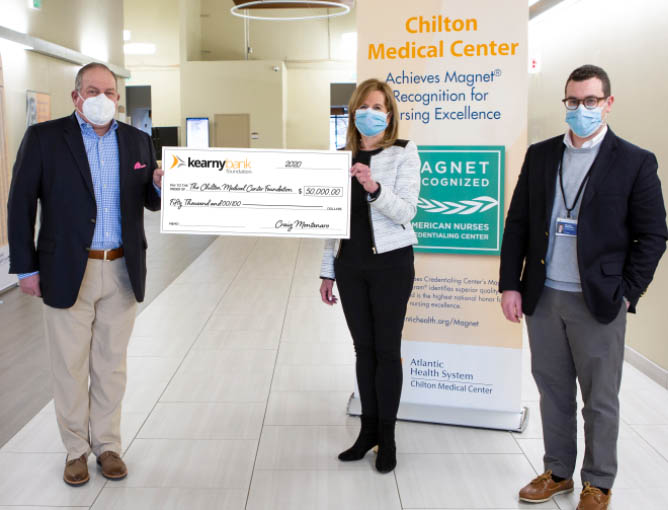 As it continues to support the efforts of organizations battling the pandemic, the KearnyBank Foundation recently donated $50,000 to the Chilton Medical Foundation, based in Pompton Plains, NJ. This funding will be used primarily in support of the healthcare workers who are on the front lines in the fight against COVID19.
Since the pandemic began in March 2020, the KearnyBank Foundation has contributed $509,000 in grants focused on public health, education access, small businesses, and community support. In addition to Chilton Medical Center and Chilton Medical Foundation, recipients have included St. Joseph's Medical Center, Community Medical Center Foundation, Monmouth Medical Center Foundation, and Atlanticare Foundation, along with Eva's Village, Oasis, the Urban League of Essex County, Center for Food Action, and the American Red Cross.
About Kearny Bank
Seamlessly melding the finest traditions of community banking with state-of-the-industry capabilities, Kearny Bank provides a range of progressive offerings to its personal and business banking clients. Established in 1884, and operating now from administrative headquarters in Fairfield, NJ, Kearny Bank is steadily expanding its footprint throughout New Jersey, as well as New York City's Brooklyn and Staten Island boroughs. Additional details are available online at kearnybank.com; an overview video can be viewed at bit.ly/2IUWeWJ.
Back to Search Results