Survey tabs Kearny Bank as a New Jersey leader in pandemic response
March 23, 2021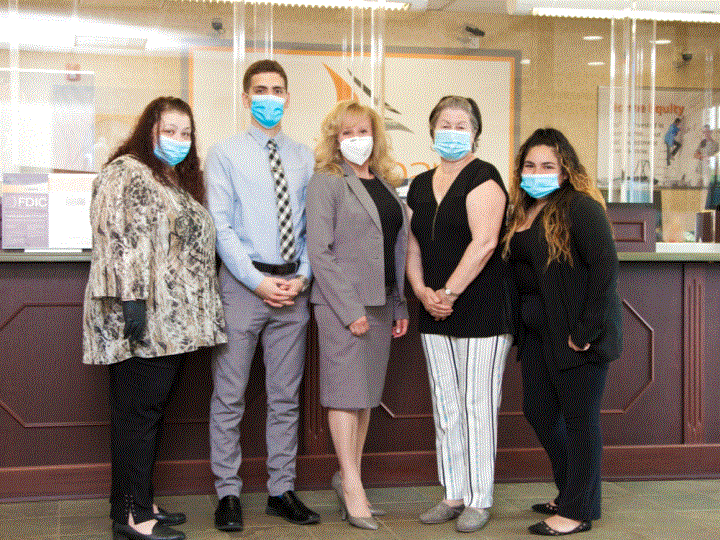 The latest Rivel Banking Benchmarks online survey identifies Kearny Bank as a leader among New Jersey-based banks in responding to the COVID-19 pandemic.  Rivel's poll of bank customers and prospects is the largest of its kind in the world.
As reported in the March 2021 issue of Banking Northeast, the Rivel survey ranks Kearny Bank's overall response fourth among all New Jersey banks. These results are based on responses to 81,342 online interviews conducted by Rivel from July 2020 to January 2021. Residents of eight northeastern states were polled.
"As a banker, I'd certainly prefer to address something other than a global pandemic," says Kearny Bank President and CEO Craig Montanaro. "Unfortunately, COVID-19 has forced all of us at Kearny Bank to focus on things we'd much rather avoid. That said, I'm tremendously proud of what our company has accomplished on behalf of our business and personal clients. Times were hard – they're still hard – but I'm confident Kearny Bank has made a positive difference in many people's lives."
The pandemic swept through the U.S. in March 2020. Since that time, Kearny Bank's responses have included:
Branches never entirely closed, with drive-up windows remaining open. Clients also had the option of scheduling socially distanced, in-person meetings.
Branch lobbies re-opened in June, three months after the pandemic struck.
New Cliffside Park branch opened in midst of the pandemic.
Consolidated Rutherford and East Rutherford branches into entirely new Wallington location.
Moved Staten Island branch to a new building, complete with drive-up window. Moved Park Slope office to a new structure.
Successfully completed merger with Millington Bank.
Business Relationship Officers were always available for consultation, and reached out to business clients regularly to ensure ongoing contact.
About Kearny Bank
Seamlessly melding the finest traditions of community banking with state-of-the-industry capabilities, Kearny Bank provides a range of progressive offerings to its personal and business banking clients. Established in 1884, and operating now from administrative headquarters in Fairfield, NJ, Kearny Bank is steadily expanding its footprint throughout New Jersey, as well as New York City's Brooklyn and Staten Island boroughs. Additional details are available online at kearnybank.com; an overview video can be viewed at bit.ly/2IUWeWJ.
Back to Search Results