Army tank support
June 2, 2022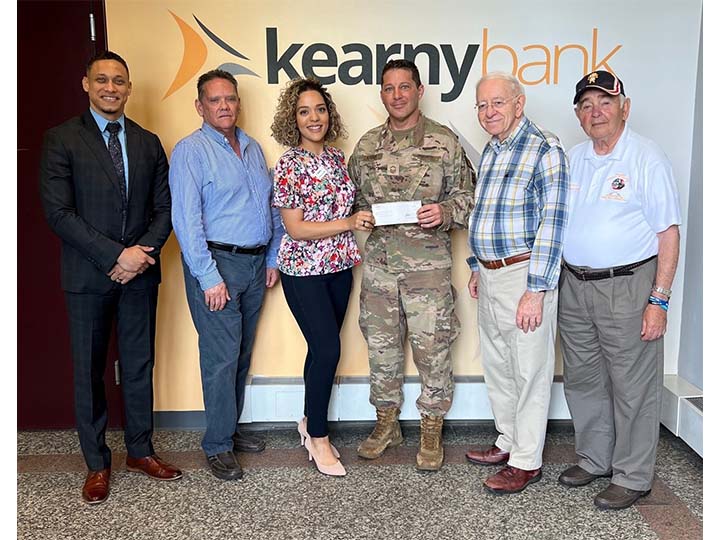 When an 80,000-pound tank is pulled along Clifton Avenue in Clifton on June 12 – via the successive efforts of as many as 50 registered teams – Kearny Bank will be an event sponsor. The excitement will be part of the festive, 12th annual Knights of Columbus and Catholic Charities "Army Tank Pull," which raises funds in support of military veterans.
"Contributing to the communities where we conduct business is a long-standing Kearny Bank tradition," explains Tatiana Lopez, Assistant Vice President / Retail Relationship Manager for Kearny Bank's Clifton –
Montclair Heights branch, who coordinated the bank's $2,000 donation. "This event enables us to recognize the outstanding work of two local charitable organizations, the Knights of Columbus and Catholic Charities, while at the same time honoring the brave men and women who've served in our country's Armed Forces. We're proud to take part in this celebration."
Also featuring food, entertainment, and free parking, the June 12 fundraiser will begin at 8 a.m. and conclude at 4 p.m. It will be held on Clifton Avenue, between St. James Place and Olga B Terrace.
About Kearny Bank
Combining the finest traditions of community banking with the industry's latest, most effective financial products and services, Kearny Bank provides business and personal clients with the tools for success. Established back in 1884, and now operating from corporate offices in Fairfield, NJ, Kearny Bank's footprint covers most of New Jersey, along with Brooklyn and Staten Island. Additional information is available at kearnybank.com or by visiting Kearny Bank's social media channels: Facebook [facebook.com], Instagram [instagram.com], Twitter [twitter.com], LinkedIn [linkedin.com] and YouTube [youtube.com].
Back to Search Results