Girls scouts pay a visit
June 9, 2022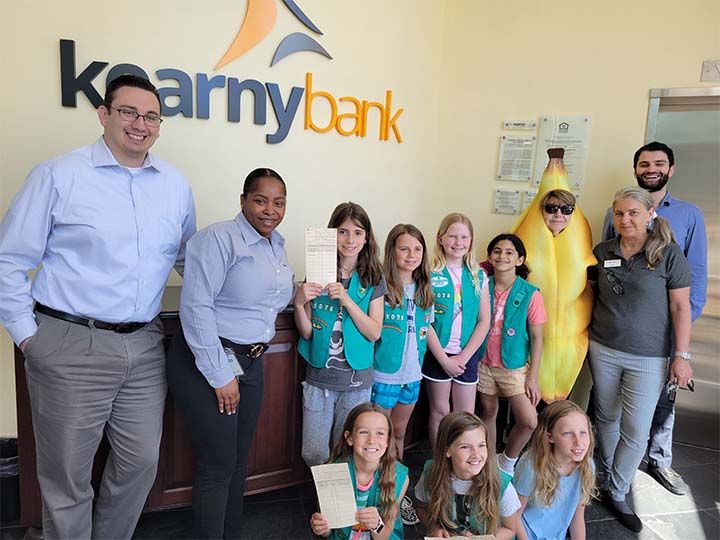 Everyone had a good time during Girl Scout Troop #6178's recent visit to Kearny Bank's Bernardsville branch. The youngsters met with members of the bank staff and were given a full tour, complete with a look behind the teller line and an opportunity to step into the vault.
"We always enjoy when the Girl Scouts visit us," says Jonathan Lagrutta, Retail Client Experience Manager for Kearny Bank's Bernardsville branch. "They get quite wide-eyed and excited, and it's really wonderful. For those of us who work here, it's fun knowing the girls consider what we do to be pretty exciting."
About Kearny Bank
Combining the finest traditions of community banking with the industry's latest, most effective financial products and services, Kearny Bank provides business and personal clients with the tools for success. Established back in 1884, and now operating from corporate offices in Fairfield, NJ, Kearny Bank's footprint covers most of New Jersey, along with Brooklyn and Staten Island. Additional information is available at kearnybank.com or by visiting Kearny Bank's social media channels: Facebook [facebook.com], Instagram [instagram.com], Twitter [twitter.com], LinkedIn [linkedin.com] and YouTube [youtube.com].
Back to Search Results