Harrison branch of Kearny Bank has new manager
June 8, 2022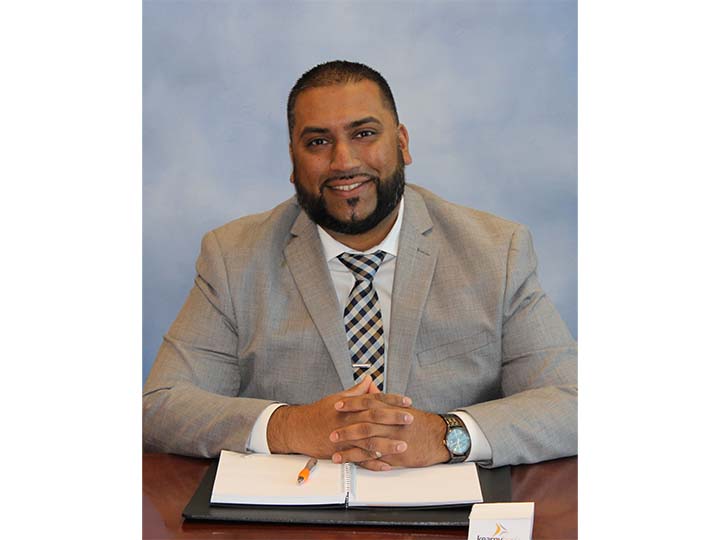 Kaywal "Andy" Ganesh is the new Assistant Vice President / Retail Relationship Manager at Kearny Bank's Harrison branch. In this role, Jersey City resident Ganesh is responsible for day-to-day operations at the 534 Harrison Avenue location, including all aspects of client experience activities, operations, and sales development.
He comes to Harrison from Kearny Bank's Hoboken branch, where he served as Retail Client Experience Manager. Prior to joining Kearny Bank, Ganesh was a senior relationship banker with another financial services institution. In addition, he has experience working within the online banking sector.
"His professional background provides Andy with the expertise necessary to manage the services and products we provide to our Harrison area clients," says Kearny Bank Senior Vice President / Retail Banking Leader Heather Moskal. "In addition, he's a lifelong Hudson County resident, so he's extremely familiar with the local area."
A Hudson County Community College graduate, Ganesh is actively involved in his community. He founded and is president of the New Jersey Mariamman Kovil Corp., while also being a member of the United Madrassi Association.
About Kearny Bank
Combining the finest traditions of community banking with the industry's latest, most effective financial products and services, Kearny Bank provides business and personal clients with the tools for success. Established back in 1884, and now operating from corporate offices in Fairfield, NJ, Kearny Bank's footprint covers most of New Jersey, along with Brooklyn and Staten Island. Additional information is available at kearnybank.com or by visiting Kearny Bank's social media channels: Facebook [facebook.com], Instagram [instagram.com], Twitter [twitter.com], LinkedIn [linkedin.com] and YouTube [youtube.com].
Back to Search Results