Pine Brook branch of Kearny Bank has new manager
May 10, 2022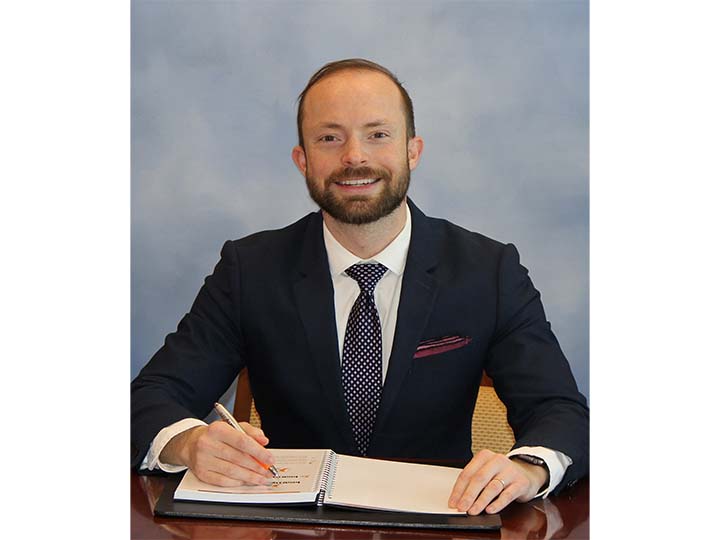 Kevin McKay is the new Retail Relationship Manager at Kearny Bank's Pine Brook branch. In overseeing day-to-day operations, the Waldwick resident has assumed the role previously held, since the 1990s, by Lenore DeFilippo, who retired recently after nearly half a century with Kearny Bank.
McKay brings more than a dozen years of experience in the banking sector to his new role, with a particular emphasis on cultivating exceptional client relationships. Immediately prior to joining Kearny Bank, he worked for another financial institution as a sales and service manager.
"Kevin is passionate about making everyone who comes into the Pine Brook branch feel welcome and appreciated," says Heather Moskal, Kearny Bank Senior Vice President / Retail Banking Leader. "I'm confident our clients will feel very comfortable working with him."
McKay holds a Bachelor of Science degree in Business from Nyack College.
Kearny Bank is a well-established presence in Pine Brook, with its local branch having opened on January 1, 1915. Its lobby was most recently renovated in 2017, to enhance the overall client experience.
About Kearny Bank
Combining the finest traditions of community banking with the industry's latest, most effective financial products and services, Kearny Bank provides business and personal clients with the tools for success. Established back in 1884, and now operating from corporate offices in Fairfield, NJ, Kearny Bank's footprint covers most of New Jersey, along with Brooklyn and Staten Island. Additional information is available at kearnybank.com or by visiting Kearny Bank's social media channels: Facebook [facebook.com], Instagram [instagram.com], Twitter [twitter.com], LinkedIn [linkedin.com] and YouTube [youtube.com].
Back to Search Results