Total of $29,000 donated to NJ high schools through annual, Kearny Bank scholarship program
May 19, 2022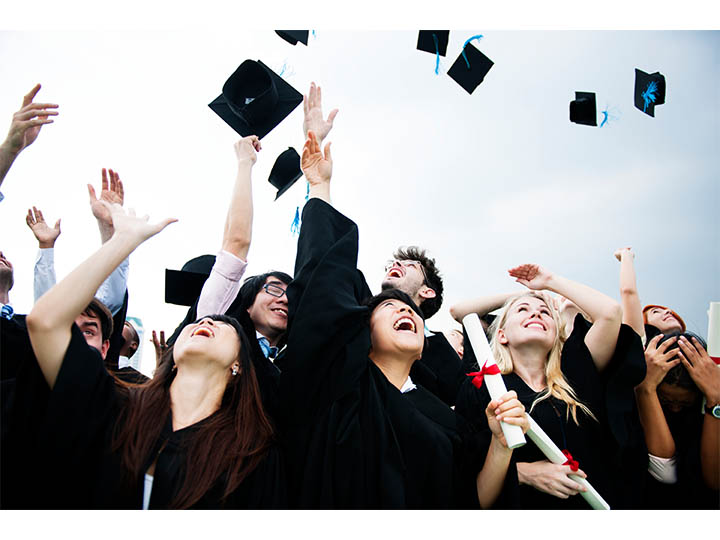 A total of $29,000 has been donated by Kearny Bank to the scholarship funds of 26 high schools, one local board of education, and two educational support organizations throughout nine New Jersey counties. Each recipient high school will receive $1,000 to benefit one graduating senior selected by the school.
These funds represent the latest contributions in a long-standing, annual scholarship program managed by the KearnyBank Foundation.
"This scholarship program highlights our deep, unwavering commitment to supporting education across New Jersey," says Kearny Bank President and CEO Craig Montanaro. "We hope these donations will contribute to the designated students having collegiate experiences that are successful and enjoyable."
Input from schools and related organizations was utilized to determine allocation of funds. In many cases, Kearny Bank branch managers will visit schools to make in-person presentations of scholarship funds.
List by county, the following will receive 2022 contributions.
Bergen
Becton Regional H.S.; Fair Lawn H.S.; Garfield H.S.; Lyndhurst H.S.; North Arlington H.S.; Northern Valley Regional H.S.; Pascack Valley H.S.; Ramapo H.S.; Rutherford Board of Education (for Rutherford H.S.); and Wallington H.S.
Essex
James Caldwell H.S. and Montclair Scholarship Fund
Hudson
Harrison Education Foundation (for Harrison H.S.) and Kearny H.S.
Middlesex
Old Bridge H.S. and Spotswood H.S.
Monmouth
Asbury Park H.S.; Long Branch H.S.; Manasquan H.S.; and Ocean Township H.S.
Morris
Montville H.S.
Ocean
Lacey Township H.S.; Point Pleasant Borough H.S.; and Toms River H.S. South
Passaic
Clifton H.S.; Lakeland Regional H.S.; Wayne Hills H.S.; and Wayne Valley H.S.
Union
Jonathan Dayton H.S.
 About Kearny Bank
Combining the finest traditions of community banking with the industry's latest, most effective financial products and services, Kearny Bank provides business and personal clients with the tools for success. Established back in 1884, and now operating from corporate offices in Fairfield, NJ, Kearny Bank's footprint covers most of New Jersey, along with Brooklyn and Staten Island. Additional information is available at kearnybank.com or by visiting Kearny Bank's social media channels: Facebook [facebook.com], Instagram [instagram.com], Twitter [twitter.com], LinkedIn [linkedin.com] and YouTube [youtube.com].
Back to Search Results