Kearny Bank appoints Chief Marketing Officer
November 9, 2022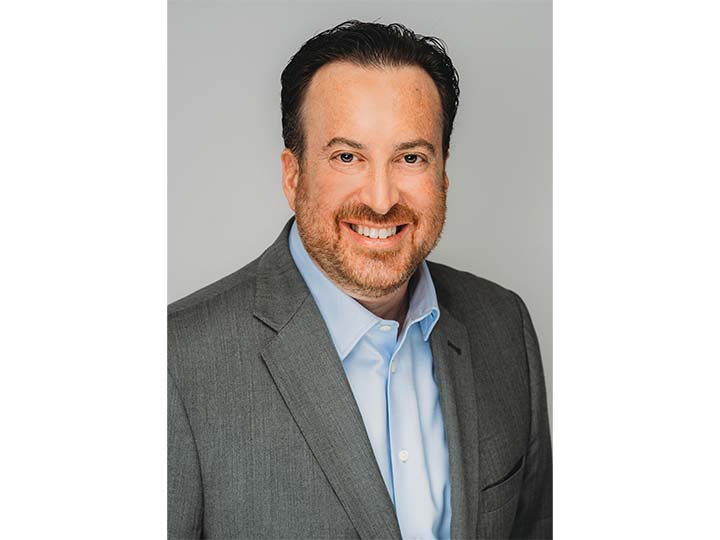 Kearny Bank has appointed Matthew Lindenberg to the newly-established position of Senior Vice President / Chief Marketing Officer. A Ridgewood resident, Lindenberg is responsible for leading Kearny Bank's marketing efforts, including expansion of the brand presence; contributing to retention and expansion of current banking and lending relationships; developing an integrated marketing communication strategy focusing on data-driven targeting, personalization, and marketing effectiveness measurement; and expanding media and community outreach. He's based at the company's Fairfield, NJ corporate office.
Immediately prior to joining Kearny Bank, Lindenberg served as Vice President of digital customer experience strategy for the global marketing, advertising, and data services company Epsilon, part of Publicis Groupe. With a background that includes extensive financial services, retail, and ecommerce experience, his professional focus has been on utilizing data and analysis to develop key business insights, then creating and executing appropriate action plans.
In addition, Lindenberg is an adjunct professor of digital marketing at Ramapo College of New Jersey's Anisfield School of Business, and is 2nd Vice President and a board of trustees member at Temple Israel and Jewish Community Center in Ridgewood.
"Matt has a fascinating background in gathering, analyzing, and then utilizing data – and we're looking forward to leveraging his abilities," says Anthony Bilotta, Kearny Bank's Executive Vice President / Chief Banking Officer. "The most successful businesses gather information and then use it to connect with clients and drive business results. I'm confident Matt's expertise and experience will enable us to do this more effectively than ever before."
Lindenberg holds an MBA from New York University's Stern School of Business, and earned a bachelor's degree in operations research and industrial engineering from Cornell University.
About Kearny Bank
Combining the finest traditions of community banking with the industry's latest, most effective financial products and services, Kearny Bank provides business and personal clients with the tools for success. Established back in 1884, and now operating from corporate offices in Fairfield, NJ, Kearny Bank's footprint covers most of New Jersey, along with Brooklyn and Staten Island. Additional information is available at kearnybank.com or by visiting Kearny Bank's social media channels: Facebook [facebook.com], Instagram [instagram.com], Twitter [twitter.com], LinkedIn [linkedin.com] and YouTube [youtube.com].
Back to Search Results