Kearny Bank appoints new General Counsel
October 19, 2022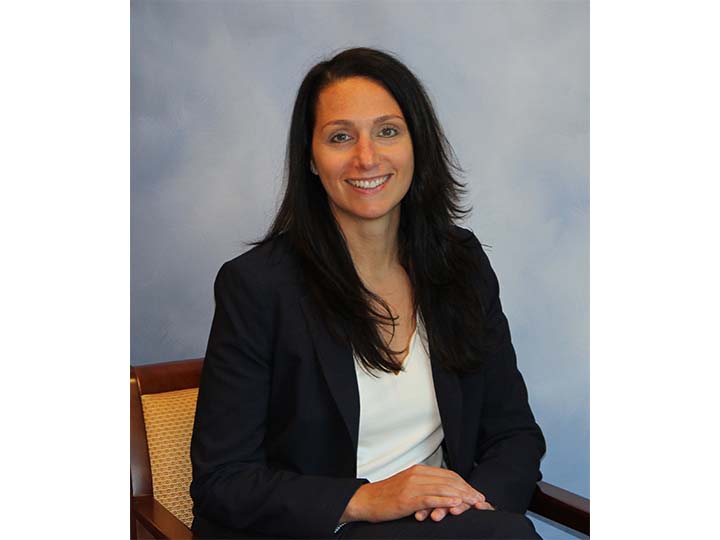 Kearny Bank has appointed Cassia Beierle as its new General Counsel. Beierle is responsible for providing cross-functional legal support to the bank, with an emphasis on corporate, regulatory, risk management, and employment matters. Born and raised in northern New Jersey, she currently resides in Bucks County, PA, and is based in the company's Fairfield, NJ corporate office.
Immediately prior to joining Kearny Bank, Beierle served as Deputy General Counsel for another New Jersey-based financial institution. A member of the bar in New Jersey and New York, she also has membership in the New Jersey Women's Lawyers Association and the Financial Women's Association.
"Providing effective legal counsel to a bank the size and scope of ours requires very specific expertise and experience," explains Kearny Bank President and CEO Craig Montanaro. "I'm confident Cassia's professional background fits well with our requirements, and look forward to her support and direction."
A Brooklyn Law School graduate, Beierle holds a bachelor's in political science from Columbia University.
About Kearny Bank
Combining the finest traditions of community banking with the industry's latest, most effective financial products and services, Kearny Bank provides business and personal clients with the tools for success. Established back in 1884, and now operating from corporate offices in Fairfield, NJ, Kearny Bank's footprint covers most of New Jersey, along with Brooklyn and Staten Island. Additional information is available at kearnybank.com or by visiting Kearny Bank's social media channels: Facebook [facebook.com], Instagram [instagram.com], Twitter [twitter.com], LinkedIn [linkedin.com] and YouTube [youtube.com].
Back to Search Results