Stay on top of your finances, with a Kearny Bank branch that fits right in your pocket.
Secure, user friendly and efficient, Kearny Bank's on-the-go Mobile Banking offers many of the services and the same ease of banking you get when you visit a branch, but in a way that better fits your active life.
With Mobile Banking App for iPhone and Android, Online Banking, and text (SMS) banking options*, Kearny Bank lets you control your money from anywhere:
View account balances and transaction history
Deposit checks
Receive account alerts
Transfer money between accounts
Pay bills by signing up for online bill pay
Get real-time balances from your account
Manage lost or stolen debit cards plus establish spending limits
Receive alerts when your debit card is used, approved or exceeds the transaction controls set by you
Send money to friends and family with Zelle® - it's fast, safe, and easy.
Check your daily credit score, enroll in credit monitoring alerts, and receive personalized tips on how to improve or maintain your score with Credit Sense
Find ATM and branch information
To get started, log into Online Banking using your desktop computer. Under Options, select Mobile Banking Enrollment and follow the on-screen instructions and download the App today!
More Card Control
Our app provides a better card experience and puts more control, convenience and safety in your hands. Simply add your Kearny Bank Debit Mastercard® to our Mobile Banking App and you will have the capability to:
Turn your cards on/off at your discretion.
Set spending limits based on location, amount, merchant type and transaction type.
Enjoy 24/7 access to your cards.
Keep track of spending with a glance. View merchant name, logo, exact location on map and contact information.
Report lost or stolen cards in a couple of clicks.
And more!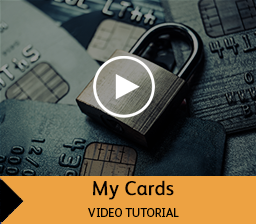 Zelle®
Sending money to friends and family is fast, safe, and easy with Zelle® – now available in the Kearny Bank Mobile Banking App and online banking.
Getting started is easy. If already enrolled in bill pay, simply log into your banking app, select Send money with Zelle®, enroll your U.S. mobile number or email address, and send money to almost anyone you know and trust2. Not an active Bill Pay user? No problem, sign into online banking, select the bill payment option and follow the few steps to enroll today.
Credit Sense
Credit Sense offers Kearny Bank clients access to their credit score, full credit report, credit monitoring and money saving opportunities; all at no-cost available through our convenient online and mobile banking.
Credit Sense helps you better understand the factors that make up your credit score, provides action items you can make to improve your score, and access to your full credit report and credit monitoring to help prevent identity theft.
Look for Credit Sense in our online and mobile banking.
Credit Sense FAQ
Credit Sense is a comprehensive credit score program offered by Kearny Bank, that helps you stay on top of your credit. You get your latest credit score and report, an understanding of key factors that impact the score, and can see the most up to date offers that can help reduce your interest costs. With this program, you always know where you stand with your credit and how your financial institution can help save you money.
What is Credit Sense Credit Report?
How often is my credit score updated?
Does Credit Sense offer alerting?
How does the Credit Sense Credit Score differ from other credit scoring offerings?
If you have questions about the Mobile Banking App please contact us at 800-273-3406 during normal banking hours.
*Alert Text Messages via mobile phone are applicable to standard carrier rates and plans. Check with your wireless carrier for more details.
Zelle® and the Zelle® related marks are wholly owned by Early Warning Services, LLC and are used here in under license.