FDIC Insurance: What You Need to Know for Ultimate Protection
May 13, 2023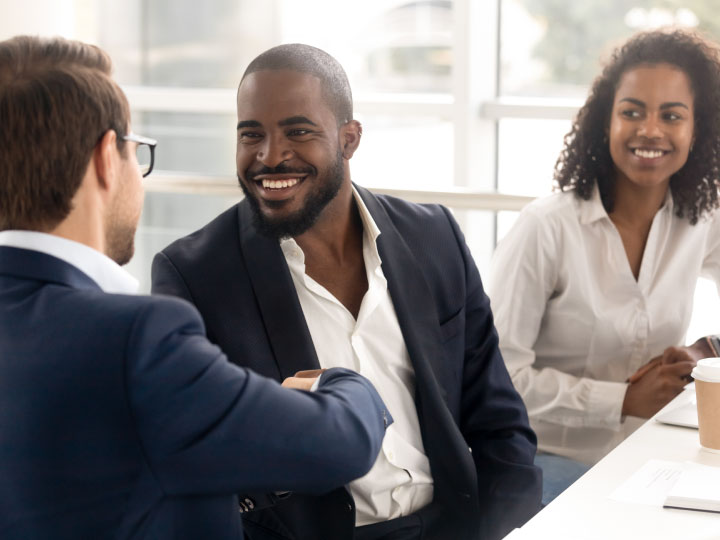 The recent collapses of major financial institutions have prompted consumers to pay more attention to financial insurance and conduct related research. Trusting your money with federally insured banks is essential for protection, but if you are like many consumers, you may wonder how to provide the ultimate protection for your money. Surprisingly, many consumers and business owners are unfamiliar with all regulation nuances and options available for protection.
The good news is you benefit from the Federal Deposit Insurance Corporation (FDIC) protection, which safeguards your deposits. The challenge comes in understanding the details of its coverage and options for increasing it. In this blog, we'll uncover common FDIC questions and concerns; and give you the information you need to keep your money safe, especially for excess funds. We'll explore the following questions:
What is the FDIC, and how does it work?
What types of accounts are covered?
How much coverage does FDIC provide?
What is the difference between individual and business FDIC coverage?
How does FDIC work?
What happens if my bank fails?
Is FDIC coverage enough? How do I insure more?

Using a sweep account to maximize protection for your money.
What is a sweep account?
How does a sweep account work?
What are the benefits of a sweep account?
What is FDIC insurance?
As an independent U.S. government agency, Congress created the FDIC to maintain stability and public confidence in the nation's financial system. FDIC insurance is a federal protection that guarantees the safety of your bank or credit union deposits in case it collapses. If your bank fails, the FDIC will step in to protect you by providing insurance coverage for your deposits up to a certain amount. In short, it keeps your money safe, monitors financial institutions for security and consumer welfare, resolves complex financial institutions, and manages receiverships.
1. What types of accounts are FDIC insured?
If you are wondering what type of coverage you have and the accounts covered, you are not alone. After the fall of well-known banks, many are looking more closely at their coverage, especially those with higher savings.
As an individual consumer, you're protected. If you own a business, it is also covered separately from your individual coverage. Most deposit accounts have an insurance limit of $250,000 per depositor per institution per ownership category. The FDIC recognizes these ownership categories when protecting deposits:
Individual
Joint
Certain retirement accounts (such as an IRA)
Revocable and irrevocable trust account
Employee benefit plan account
Government account
Most types of deposit accounts are covered by FDIC insurance, including checking accounts, savings accounts, money market accounts, and certificates of deposit (CDs). However, some types of accounts are not covered, such as investment accounts, stocks, bonds, mutual funds, life insurance policies, annuities or municipal securities, even if you buy them at an FDIC-insured bank. So, it's always a good idea to check for yourself or with your bank to ensure they are covered. The coverage extends to all FDIC-insured banks, whether they're national or state-chartered.
2. How does FDIC insurance work? What if my bank fails?
If your bank fails, the FDIC will protect your deposits up to the coverage limit. You don't need to do anything to get FDIC coverage –it's automatic for eligible accounts. The FDIC will either transfer your accounts to another bank or pay you the insured amount directly. Usually, the FDIC can do this quickly, and you won't experience any disruption or loss of access to your accounts.
However, you may not get all your money back if your accounts exceed the coverage limit. In the case of the Silicon Valley fall, more than 85% of the bank's deposits were not insured. The federal government stepped in to insure all deposits in this particular case. However, there is no guarantee the government will do this again in the future, which has caused concern for individuals and businesses wanting to maximize their protection.
3. Is FDIC insurance enough? How can I insure more?
The current coverage limit for most deposit accounts is $250,000 per depositor per institution.
If you have multiple accounts at the same bank, the combined balance of those accounts is insured up to $250,000. However, you may qualify for over $250,000 in coverage at one insured bank or savings association if you own deposit accounts in different ownership categories.
With joint accounts, each person is FDIC-insured for up to $250,000. You can have both single and joint accounts and be insured for both. For example, if you and your spouse have individual accounts and a joint account with equal withdrawal rights, you are insured up to $250,000 for each individual account and up to $250,000 in your joint account. So, you can be insured for up to $500,000.
For many, the standard FDIC coverage is sufficient, but if you plan to grow your wealth or if you have more in the bank, you should consider alternative options.
Using a sweep account to maximize protection for your money.
For funds in excess of $250,000, there are various strategies you can use to maximize protection. The joint account example above is one option to consider. You can also spread your money across different banks by opening additional accounts at separate institutions participating in the FDIC program. By splitting your deposits across multiple banks, your savings are insured up to $250K each. However, managing multiple accounts can be cumbersome and inconvenient – an unappealing option to many.
With market volatility, many consumers and businesses are looking into the secure option of a sweep account for ultimate protection from potential losses.
1. What is a sweep account?
A sweep account is a cash management program managed by an FDIC-insured bank that automatically moves excess funds in and out of your bank account to maximize insurance coverage. It's a smart way to manage your cash and make it work for you. In addition, a sweep account will ensure your deposits are spread across multiple FDIC-participating financial institutions up to their maximum coverage limit for each deposit.
2. How does a sweep account work?
FDIC-insured banks participate in third-party programs that automatically reallocate any client deposits exceeding the $250,000 FDIC insurance limit per depositor registration to other FDIC-insured accounts held at participating banks. This unique setup can protect your account with millions in FDIC insurance while having access to the entire balance daily. It's a great option for anyone seeking safety, security and liquidity.
Let's look at an example: A client opens an account and sets up a sweep account with an initial deposit of $1,000,000:
First $250,000 may be allocated to the initial bank or another bank in the network.
Next $250,000 is allocated to another bank in the network.
Next $250,000 is allocated to a third bank in the network.
Next $250,000 is allocated to a fourth bank in the network.
Any amount greater than the $1 million (and up to the bank's max)– due to interest earned or deposits made – will automatically be allocated to the next bank in the program to ensure that the entire balance is fully FDIC insured. Regardless of how many banks are utilized, funds are typically available daily via check, wire, EFT, debit cards, etc.
3. What are the benefits of a sweep account?
There are many benefits to a sweep account, including flexibility and security beyond traditional FDIC coverage.

Keep your cash liquid.
Unlike other investments, sweep accounts provide easy access to your cash. You can deposit and withdraw money from your account anytime without penalty. This is important because it means maintaining liquidity while earning a higher interest rate. Additionally, sweep accounts offer online services that streamline transactions and give you quick access to your funds whenever needed.

Increase your financial flexibility.
Sweep accounts provide financial flexibility since you can manage your cash flow more effectively. Instead of worrying about how much money you should keep in checking and savings accounts for daily expenses, you can move your excess funds into a sweep account. This way, you can earn interest on your money while still having easy access. It also helps you easily plan for taxes or save for a future project.

Save time and effort.
With a sweep account, you can save time and effort. Managing excess funds can be a hassle, but a sweep account automates the process. Once enrolled in the program, your financial institution will do everything for you: transfer your excess funds, invest them in other short-term investments, and then move them back into your checking account as needed. You don't have to worry about a thing.
To gain confidence and peace of mind and to protect your hard-earned money, it's essential to know your options. While Federal Deposit Insurance Corporation (FDIC) insurance is a proven protection for many consumers, other options like a sweep account are a smart choice to consider if you're searching for savings security beyond $250,000.
Do your research and ask plenty of questions when choosing a financial partner. The right partner will answer your questions and provide options that make sense for you.
Back to Search Results