Your Benefits
Our Private Client Money Market account can help you grow your savings at a higher rate and is offered to all our Private Client Elite Checking account holders as an additional benefit.
Increased mobile deposit limit
Unlimited in person transfers
Unlimited foreign ATM fee reimbursement each statement cycle
No fee on incoming wires
No fee for Private Client checks
No fee for online banking access
No fee for debit card
No fee for personal style checks when ordered through Private Client
Qualifications:
$100,000 initial opening deposit
$250,000 combined total client relationship
Aggregated balance only includes transaction accounts and not certificate of deposit accounts.
Qualifications need to be met to receive benefits. To earn a higher interest rate: maintain an average monthly balance of $250,000 within Kearny Bank among checking, savings, and money market accounts and maintain an Elite Checking account with monthly direct deposit. Must maintain an Elite Checking account with direct deposit. eStatements required within 60 days of account opening to avoid a monthly $3 paper statement fee.
Private Client Debit Card
Easily access the funds in your Money Market account to make sizeable purchases. Our Private Client debit card provides you a generous $7,500 daily purchase limit, in addition to a $1,000 daily withdrawal limit at ATMs. Also enjoy the peace of mind of knowing there's no fee should your card ever be lost or stolen. Your replacement card will be given to you at no cost, as well as the issuance of a temporary card to be used until your new card arrives.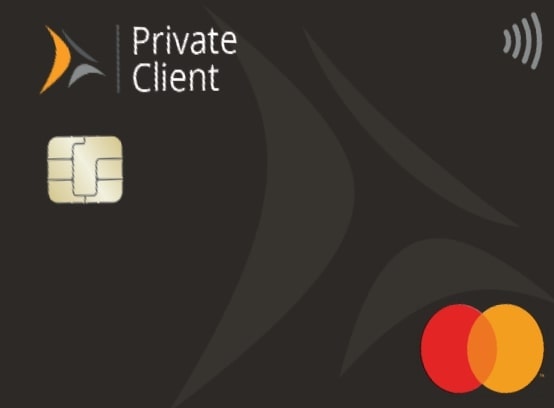 Your Additional
Account Features
Lost or Stolen ATM or Debit Mastercard®
If your Kearny Bank ATM or Debit Mastercard is lost or stolen, call us immediately, or control your card via your Mobile Banking app. During business hours call 800-273-3406. After business hours, call our after-hours hotline at 800-472-3272.
Important Information for Our Clients
Be on the lookout for ATM skimming. Skimming occurs when criminals attach electronic devices to the card slots of ATMs to capture card numbers and personal identification numbers (PINs).
At Kearny Bank, we strongly encourage our ATM cardholders to periodically change their PINs to protect against fraudulent use of captured card numbers and PINs. You can easily change your PIN by calling 800-992-3808 at any time, day or night.
Overdraft Protection Options
Automatic Transfer
Anyone can make a mistake. With Kearny Bank's automatic transfer program you can avoid bounced checks and associated overdraft fees by linking your Kearny Bank savings account to your checking account. In the event you are overdrawn funds are automatically withdrawn from your savings. There is no fee unless a transfer occurs.
Courtesy Pay
Courtesy Pay is a discretionary service we offer to cover your overdrafts. Based on account history and past performance, we may honor the payment of automated clearing house (ACH) debits and checks responsible for causing an overdrawn account balance.
Other considerations include:
Age of account
Other account balances
Regularity of deposits
Previous overdraft activity
Status of any legal or administrative order or levy
Status of loan obligations to Kearny Bank
We may charge a $36 fee each time the same or electronic item is submitted or resubmitted for payment; therefore, you may assessed more than one fee as a result of the same item being presented for payment more than once against non-sufficient or unavailable funds. If the Overdraft remains unpaid after the 5th business day, a $7 fee will be charged each business day.
The amount of any overdrafts, including our fees, are due and payable immediately. We retain full discretion to refuse to pay any overdraft for any reason. Our Courtesy Pay policy is to pay items according to dollar amount, starting with the smallest (low to high). Overdrafts will be paid for the following types of transactions:
Inclearing Checks
ACH or recurring transactions made using your checking account number, like health club dues, insurance premiums, etc.
Courtesy Pay may be extended to include ATM withdrawals and debit card transactions, also known as the Regulation E option. Please opt-in for the Regulation E option to be activated by contacting us at 800-273-3406.