A checkless account with no overdraft fees.
If you don't need to write checks, a Kearny Simple Checking account may be just right for you. With an initial opening deposit of $25, you'll enjoy many of the same conveniences of a traditional checking account plus more.
No overdraft fees
No Kearny Bank ATM Fees
FREE Online Banking with Bill Pay
FREE Mobile Banking
FREE debit card
FREE eStatements
With only a $5 per statement cycle fee, a Kearny Simple Checking account is safe, affordable, and a great financial starting point.
A $2.00 paper statement fee will be assessed each monthly statement cycle if you do not maintain eStatements. This account is not subject to overdraft, non-sufficient funds, and Kearny Bank ATM fees. You may be subject to a fee by another institution when using your Kearny Bank debit card at their ATM.
ATM Cards
Use your ATM card at any of our convenient locations or at any Accel machine operated by another institution. At Kearny Bank ATMs, obtain inquiries, make deposits or withdrawals, or transfer money between linked accounts at any time of day.
Kearny Bank Debit Mastercard®
Use your Debit Mastercard to make everyday purchases anywhere Mastercard is accepted, and purchase payments will be deducted directly from your account. Your card can also be used at any ATM to get cash, check balances or make transfers.
SecureAlerts: Establish alerts for instant access to purchase activity. Alerts can be set via our mobile app or Online Banking.
Digital Wallet: Add your Kearny Bank Debit Mastercard to your digital wallet for faster purchases in-store, online and in-app.
Customized Usage Control: Reduce debit card fraud, set spending limits, monitor and manage your card through our mobile app.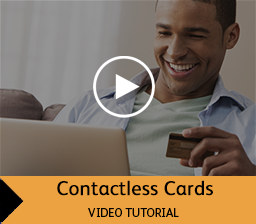 Lost or Stolen ATM or Debit Mastercard
If your Kearny Bank ATM or Debit Mastercard is lost or stolen, call us immediately, or control your card via your Mobile Banking app. During business hours call 800-273-3406. After business hours, call our afterhours hotline at 800-472-3272.
Important Information for Our Clients
Be on the lookout for ATM skimming. Skimming occurs when criminals attach electronic devices to the card slots of ATMs to capture card numbers and personal identification numbers (PINs).
At Kearny Bank, we strongly encourage our ATM cardholders to periodically change their PINs to protect against fraudulent use of captured card numbers and PINs. You can easily change your PIN by calling 800-992-3808 at any time, day or night.