Top 10 Strategies to Improve your Municipal Bond Rating
August 14, 2023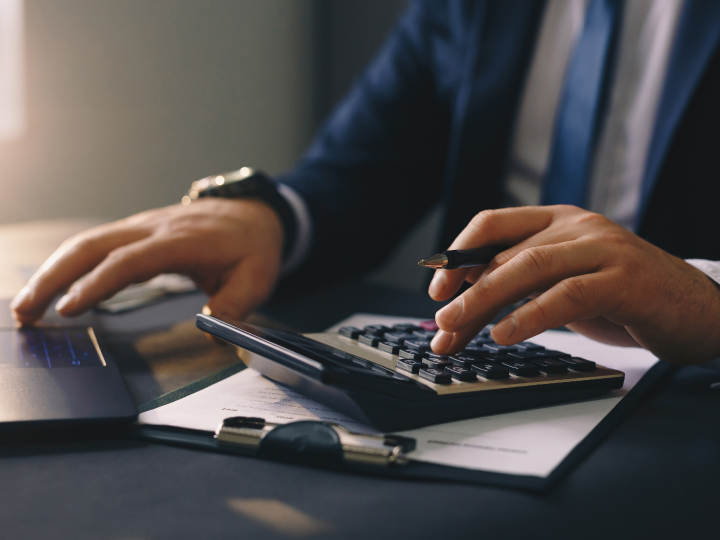 Written by Joseph Luppino | VP / Government Banking Officer
What is a credit rating?
Before we discuss the 10 strategies to improve your municipal bond rating let's explain what a credit rating is and how bonds are rated. A credit rating is...
An independent third party's (such as a credit agency) expert opinion on the ability of a borrow to repay its debts in full and on time, including any principal and interest.
Frequently, bonds or other debt securities issued by borrowers with higher credit ratings appeal to a broader array of investors.
Generally, higher credit ratings allow borrowers to pay lower interest rates on their debt.
Credit ratings are usually reported using AAA or Aaa as the highest rating and BBB or Baa as the lowest rating within what is known as "investment grade." Credit ratings below BBB/Baa are sometimes referred to as "high yield bonds" or "junk bonds."
In New Jersey, the majority of local government credit ratings are performed by Moody's Investors Services, Fitch Ratings and S&P Global Ratings.
How are government bonds rated?
The rating agencies determine a local government's credit ratings based upon in-depth research using both quantitative and qualitative factors. A credit analyst at the agency will start with documentation provided by the local government, including the preliminary offering statement, financial statements, capital plans, opinions from bond counsel, and more. This is likely followed by interviews and discussions between the analyst and the local government CFO, bond counsel and relevant financial advisors.
Once the credit analyst has completed her research, she will present her findings and recommendation to the rating agency's rating committee (generally made up of senior analysts). Once the rating is approved, the credit analyst develops a municipal credit report summarizing the rating as well as the drivers behind it; this report is released to the issuer as well as the public.
As you can see, bond ratings are extremely important to a local government's debt issuance and future interest costs, and they can have dramatic impacts on the local or national economy. On August 1, 2023 Fitch Ratings downgraded the United States of America's long-term credit rating to AA+ from AAA, citing that "The rating downgrade of the United States reflects the expected fiscal deterioration over the next three years, a high and growing general government debt burden, and the erosion of governance relative to 'AA' and 'AAA' rated peers over the last two decades that has manifested in repeated debt limit standoffs and last-minute resolutions." The downgrade sent shockwaves through the financial markets, and the next day the NASDAQ fell 2.17% and the S&P 500 lost 1.38% of its value in one day and interest rates on US Treasury Notes rose as a result of the downgrade.
This news demonstrates just how important it is for local government finance officers to constantly work toward improving their credit ratings.
10 Strategies To Improve Your Bond Rating
1. Review the quantitative and qualitative factors that your rating agencies utilize to evaluate local governments. These factors are not a secret they are published and circulated by the rating agencies.
2. Based on these quantitative and qualitative metrics, do a full assessment of your strengths and weaknesses.
3. Manage to these factors; for example, if your reserves such as fund balances and other trust reserves are low to your peers put an action plan together to improve your weakness and reserve levels.
4. Build flexibility into your budget. Your budget can be legally balanced however it is structurally balanced? Avoid one-time revenues and other budget gimmicks.
5. Building a structurally balanced budget requires an ongoing plan to regenerate fund balances and to enhance new revenues such shared services and other fees.
6. Don't wait until you need to borrow to prepare. Building trust and improving your approach to management are things that can be worked on throughout the year and will have a favorable impact on ratings.
7. Measure and monitor your financial position on a monthly basis. Track your revenue and expenses; are they in line with your budget and expectations? Investigate any variances.
8. Be honest and conservative with your projections when communicating to your credit analyst. Overdeliver!
9. Be able to back up your statements and any financial projections you disclose to your analyst.
10. Finally, build a relationship with your rating agency. Know your analyst, network with the people who review your local government. Keep up the dialog tell them the good, bad, and the ugly. Don't surprise them be PROACTIVE!
About Joe: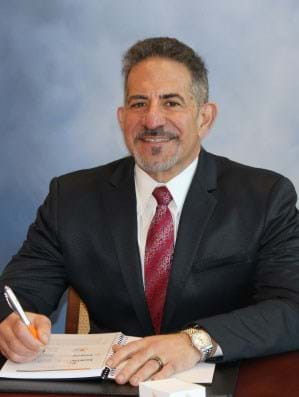 Joesph Luppino has been Vice President / Government Banking Officer at Kearny Bank since 2022. In this role, Joe drives business development with municipal and county governments. His specific emphasis is on management of operating funds, along with investment needs.
Joe joined Kearny Bank after nearly three decades with Bergen County, most recently as Chief Financial Officer. While there, he managed Bergen County's Aaa bond rating, $750 million operating budget, and $967 million capital and debt plan. During the county's COVID-19 response, Joe oversaw the $60 million COVID-19 Small Business Grant Program, which provided grants of up to $20,000 to more than 4,000 small businesses in Bergen County. In addition, he coordinated implementation of new finance, budgeting, and purchasing systems.
An instructor in the Rutgers University Certified Municipal and County Finance Officer Program, Joe trains and mentors program candidates. He holds a bachelor's degree in Accounting from Pace University. Luppino is a Certified Public Accountant, Certified County Finance Officer, Certified Municipal Finance Officer, and Certified Public Manager. He serves on the Fort Lee Board of Adjustment and is a former president of the Englewood Cliffs Board of Education.
Contact Joe:
(973) 826-7856 x77856
[email protected] 
Back to Search Results