3 Tips to Protect your Business from Check & ACH Fraud
July 10, 2023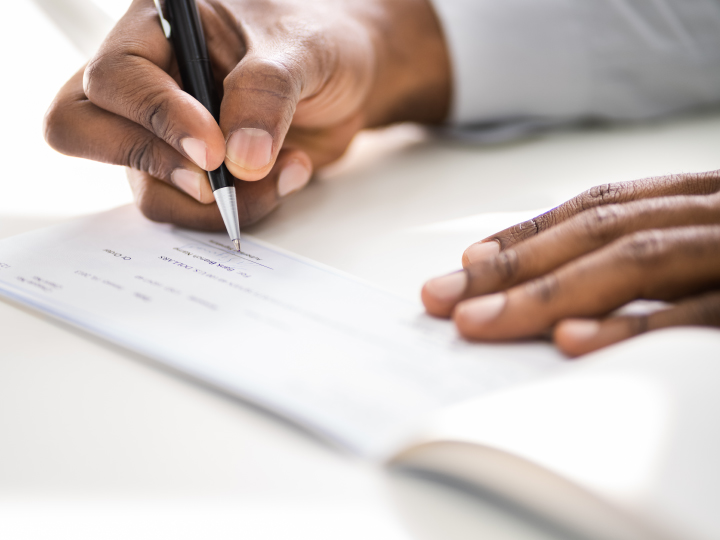 Written by Jean Marie Hennessy, Vice President / Treasury Management Relationship Officer
Have you ever been impacted by fraud? I am sure you have heard about the latest scams out there. One of the most common frauds that effect business owners is check fraud and somewhat less frequently, ACH fraud.
Nearly 71% of businesses have been negatively impacted by payment fraud, according to the Association of Financial Professionals. In 2020, 74% of organizations were victims of payment fraud with 71% in 2021. In 2022, 66% of attempted fraud was through checks, 37% ACH and 32% wire fraud.
Scammers may use checks or ACH (Automated Clearing House) to defraud you in a variety of ways, including:
Counterfeit checks- any check that has become fraudulent with the purpose of stealing money, including fake cashier's checks, money orders, personal and business checks. The information on the check is fake, potentially including the routing and account numbers.
Check Washing- Scammers steal checks, wash the amounts and the payee and make the checks out to themselves and change the amount to benefit themselves.
ACH Fraud- This occurs when someone obtains a bank routing number and an account number to initiate a payment into their own account or to make payments to a third party.
There are several ways to prevent fraud. Awareness is a key component. Setting alerts on online banking to advise of activity that is unusual to the business is one great way to stay aware should any potential fraud issues arise. Business owners know their patterns better than anyone else. An example of how you can use alerts constructively is by knowing that checks written from the business rarely exceed a certain amount. With this knowledge, you can set a threshold and be alerted by text or email of unusual activity.
Another method of protecting your account is by minimizing the frequency of providing your account number to other organizations. You can do this by initiating your own ACHs or by providing a masked account number via a program called UPIC.
Fraud can also be prevented through a program called Positive Pay. You are probably asking, "What is Positive Pay and why do I need it?"
If you are a business owner that writes checks or sends ACH payments, this is a resource that will make your money safer. It dramatically reduces the chances of check fraud.
Positive Pay is a fraud detection tool that prevents payment of duplicate checks and protects against stolen or lost checks. Every check that is presented for payment is automatically verified. This also includes checks that are presented at all banking offices. A file is created which consists of all checks written by a business over a period. This file is sent to the business's bank, where all checks are verified. The bank compares each check number and dollar amount against the actual check. If the checks and the file match then the check gets paid, and fraud has been avoided.
Some business owners say, "Why do I need this?" As a cautionary story, after onboarding a client who used checks and ACH often, we recommended Positive Pay but the client felt it was unnecessary and did not put it in place. After a few months, they encountered a fraud situation where a vendor had washed a check and cashed it at another bank. The business was unaware of this fraud until they received a call from the bank questioning the check. The bank initiated a fraud investigation to get the money back from the other bank, and this process took some time. The client then had to close and replace the account and then transition all their activity to their new account. Positive Pay would have stopped the transaction by recognizing the check was altered based on the information submitted by the client through the program. The client was sure to place Positive Pay on his new account after this!
While some business owners are concerned about investing the initial time to get Positive Pay set up, in the long run when encountering fraud it will save time in trying to collect lost funds, having to restructure accounts due to the fraud, and with dealing with the stress of the unknown (are there more checks out there, how was the information obtain and who has it, how much longer does the account need to be monitored closely, etc.). Overall, it's well worth the time.
Taking precautions like these allows business owners to concentrate on the business at hand and do what they do best while having some piece of mind.
About Jean Marie: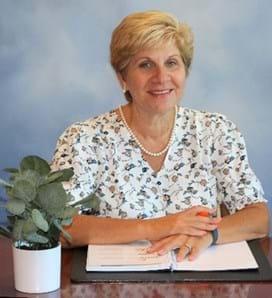 Jean Marie Hennessy is Vice President / Treasury Management Relationship Officer at Kearny Bank. In this role, she works in unison with the bank's business development team to provide customized solutions to business clients, while also cultivating prospective client relationships.
Immediately prior to joining Kearny Bank, Jean Marie's business development responsibilities were focused on the onboarding of digital tools. In addition, she engaged in community relations efforts, including school-based financial literacy programs and informational sessions for seniors on avoiding scams and identity theft.
A member of the Bergen County Professional Women's Network, Jean Marie spent time during the pandemic counseling small business owners related to obtaining loans. She holds a bachelor's degree in management and marketing from Felician College.
You can contact Jean Marie at 973.439.7082 or [email protected].
Back to Search Results