Women's Health: Tips for Reducing Stress
September 11, 2023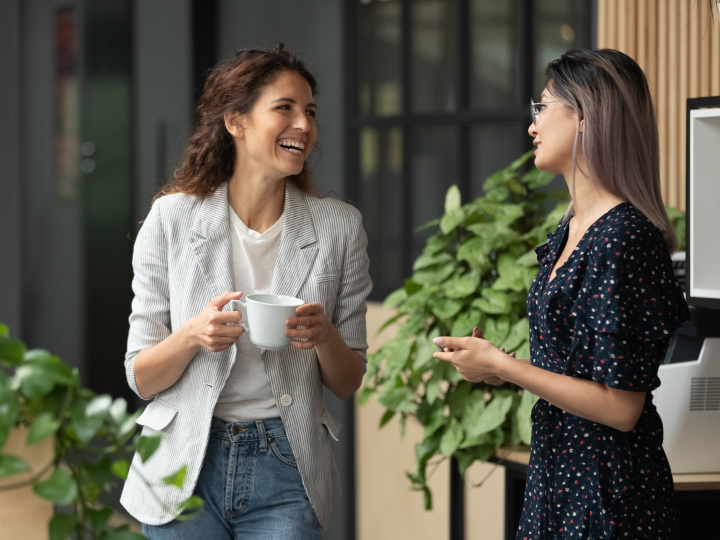 Written by Veronica Ross | SVP / Director of Diversity, Equity, and Inclusion
Our posts on this blog typically focus specifically on business elements, whether for women in business or more broadly. While financial tools, budgeting, developing strategic plans, and having the inspiration to grow a business are all important, though, in many ways their importance pales in comparison with the importance of taking care of oneself, both mentally and physically. We spend so much time focusing on our professional growth and success that we can lose sight of this.
Women's health is an important topic that deserves attention, as women are nurturers and it may not occur to many of us to make the necessary time to focus on our well-being. There are many diseases and conditions that affect women more than men, or in different ways. According to WebMD, some of the top health concerns for women are heart disease, breast cancer, osteoporosis, depression, and autoimmune diseases. Since heart disease is the number one cause of premature death and disability amongst women, we are going to focus on how to reduce stress at work which can be a risk factor for this condition.
While men also have similar risks related to heart disease, women may have different symptoms and risk factors than men. Some of the common signs to look for are chest pain, jaw pain, shoulder ache, neck pain, upper abdomen pain, nausea, vomiting or shortness of breath. This disease might appear as a complication during pregnancy, hormonal changes, diabetes, and inflammatory diseases. In order to reduce the chances of developing this terrible disease you can embrace a healthy lifestyle by adding physical activity, a healthy diet, not smoking and reducing stress.
We all experience stress in our daily lives, and some stress can even boost performance at work. But too much stress can have a negative impact on our health and well-being. Stress can increase blood pressure, cholesterol levels, blood sugar levels and inflammation which are all driving factors for heart disease. Stress can also affect your emotions, sleep, appetite, and immune systems.
Here are several best practices to cope with stress you might want to try:
Take Brain Breaks: Try to avoid setting back-to-back meetings/virtual meetings; allow 5 minutes in between each one to gather your thoughts and mentally get ready for the next one
Set SMART Goals: Set goals which meet all the criteria of a SMART (Specific, Measurable, Achievable, Relevant, and Time-bound) plan and prioritize them
Stop Being a Perfectionist: Don't feel like you need to get every detail perfect, especially all by yourself. Coach and teach others so that you can delegate tasks when possible, and let them accomplish those tasks in their own style – knowing it may be different than yours
Join a Community Group: Find opportunities to connect with other women. At Kearny Bank, we've created Kearny Bank ChangeMakers in order to help women in business connect on shared goals and challenges
Practice Relaxation: Trying deep breathing techniques, meditation, yoga, or massage
Take a Lunch Break: Avoid eating at your desk; instead, go for a walk or enjoy lunch with colleagues
Communicate: Speak with team members and supervisors often and effectively to achieve goals
Increase Your Happiness: Take up a hobby you enjoy, volunteer your time, listen to music
Exercise Regularly: Increase your daily activity by taking 10,000 steps or more
Get Enough Sleep: Get 7 hours of restful sleep daily; start by disconnecting from electronics 30 minutes to 1 hour before bed to increase melatonin and avoid blue lights from electronic devices while sleeping, which interrupts your circadian rhythm and prevents you from getting a good night's rest
Seek Support: Depend on friends, family, and professionals to help cope with stress
Take Time Off/Vacation: Schedule time to be away from work to do what you enjoy and recharge
Addressing these issues to improve Women's health is not only important for women but also their families, because in many households they take on multiple roles after they leave work - such as primary caregivers, household financial expert, nutrition specialist and many others. Try some of the stress relievers listed above, as you are essential to everyone around you. By taking care of your health and well-being, you can reduce the risk of developing this disease and ensuring the best quality of life.
As part of healthy living always consult with your doctor regularly especially if you notice any unusual signs or changes in your body.
Be the best you!
About Veronica: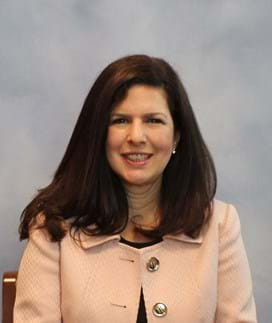 Veronica Ross is a Senior Vice President and the Director of Diversity Equity and Inclusion at Kearny Bank. In this role, she works closely with all departments on the bank's DE&I initiatives to drive awareness to all team members, helping to shape a diverse environment for our employees and clients where all feel valued and respected. She also leads our women in business program, Kearny Bank ChangeMakers, providing educational resources, support, and networking opportunities to help ensure the growth and success of women owned businesses.
Veronica is a financial professional with over 30 years of experience. She has been with Kearny Bank for the past 8 years, she most recently led the Treasury Management team. Prior to joining Kearny, she spent 25 years in various retail management roles at a variety of financial institutions.
Veronica feels strongly about giving back to the community. She actively supports and volunteers her time at St. John the Baptist Church in Hillsdale and the Girl Scouts of Northern New Jersey. She has served as a Board member and volunteer for GSNNJ.
Back to Search Results