Your Benefits
Share the benefits of your Private Client affiliation with family members with our convenient Private Client Family Checking account. Requiring an opening deposit of only $100, it's a smart way to extend banking privileges to children 12 years or older with parent or guardian approval, while still maintaining control over their spending.
No minimum balance required
Account is available to individuals ages 12 and up
Debit card with child's name imprinted
Designated limits up to $1,000 on debit cards for family members under 18
Online banking access for family members under 18
Unlimited foreign ATM fee reimbursement each statement cycle*
Qualifications:
$100 initial opening deposit
Elite Checking must be maintained by primary private client
Qualifications need to be met to receive benefits. Parent/Guardian must be signer on account if family member is under 18 years old. Family member can be sole owner on account at ages 18 and up. Parent/Guardian must sign debit card and online banking application for approval for individual under 18. This is a checkless account with no check writing ability. eStatements required to avoid a monthly $3 paper statement fee. No overdraft protection. This account is not subject to overdraft fees. Account is subject to Non-Sufficient Funds (NSF) or Unavailable Funds (UNAVBL) fees as we return/reject items that exceeds the amount of funds available in your account. * To earn the unlimited foreign ATM Fee Rebate, maintain an average monthly balance of $250,000 within Kearny Bank among checking, savings, and money market accounts.
Private Client Minor Card
Daily purchase limit of $250-$1000 based on age and parental consent, in addition to a $200 daily ATM withdrawal limit. Enjoy the peace of mind of knowing there's no fee should your card ever be lost or stolen. Your replacement card will be given to you at no cost, as well as the issuance of a temporary card to be used until your new card arrives. Plus enjoy unlimited foreign ATM fee reimbursement each statement cycle.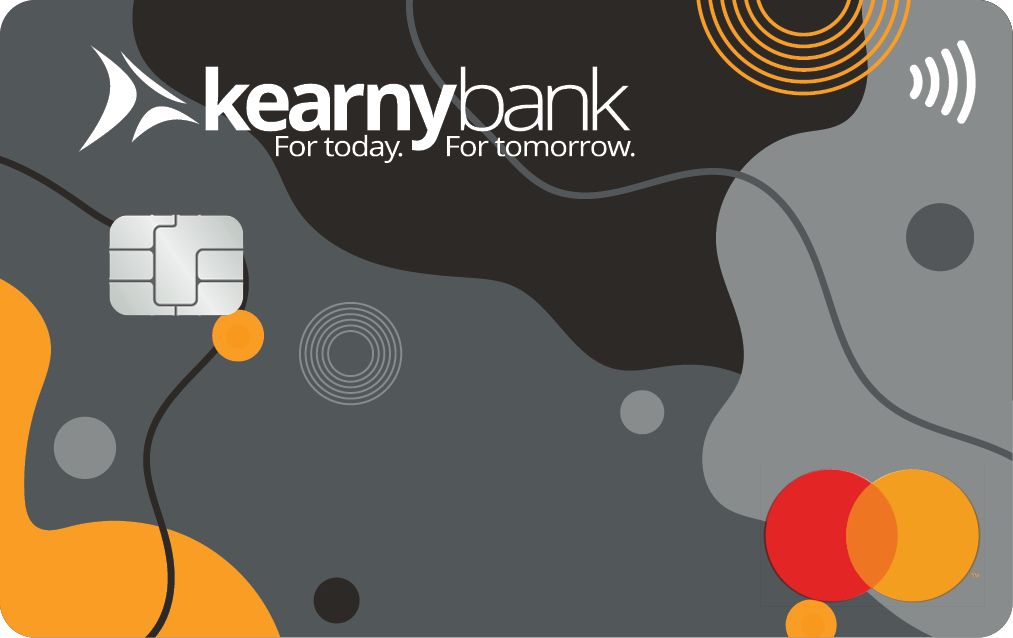 Your Additional
Account Features
Lost or Stolen ATM or Debit Mastercard®
If your Kearny Bank ATM or Debit Mastercard is lost or stolen, call us immediately, or control your card via your Mobile Banking app. During business hours call 800-273-3406. After business hours, call our afterhours hotline at 800-472-3272.
Card Control
Stay in control of your debit card with the Kearny Bank Mobile App. Turn your debit card on or off from our mobile app and have peace of mind that your account is protected. Access details about your account, set alert preferences, allow and limit transactions based on your geographical location, limit card usage based on merchant type and establish spending limits.
Important Information for Our Clients
Be on the lookout for ATM skimming. Skimming occurs when criminals attach electronic devices to the card slots of ATMs to capture card numbers and personal identification numbers (PINs).
At Kearny Bank, we strongly encourage our ATM cardholders to periodically change their PINs to protect against fraudulent use of captured card numbers and PINs. You can easily change your PIN by calling 800-992-3808 at any time, day or night.